The Kindergarten Day Nursery & Pre School.
The Old Hendon Ex-Serviceman's Club, 10-12 Heriot Road, Hendon, NW4 2DG.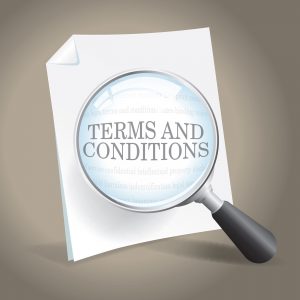 Parents/Carers agree to bring their child regularly and collect at the correct time and to inform of any absence. Failure to do so will result in the loss of the nursery place.
Parents/Carers sending children for the 15 hours free confirm by application that this is the only setting their child attends to claim this allowance. Any parent/carer found to be at another setting with their child will become fully liable for fees payable in the event of The Kindergarten losing funding due to this.
Parents understand that any child absent for more than two weeks is at risk of losing funding. Extended absences must be fully explained in writing to The Kindergarten. Failure to do this will forfeit your child's place.
Parents/Carers are responsible for ensuring that a full change of clothes are left in their child's bag at all times. All clothing must be labelled with your child's full name. The Kindergarten cannot be held responsible for any loss.
Parents/Carers agree to provide healthy and adequate lunches and snacks where applicable.
Parents/Carers who are paying fees must ensure they are paid in a timely manner. Any difficulties must be addressed immediately to the manager. The Kindergarten reserves the right to charge a £50.00 per week late fee for any fees not received on time without prior arrangement.
Fees remain fully-payable at all times regardless of whether the child is absent or unable to attend. Fees are not payable when The Kindergarten is closed and accordingly parents will not be charged in this instance.
The Kindergarten reserves the right to ask any parent/carer to leave the school if their manner is unacceptable. Rudeness, shouting or abusive behaviour towards staff will not be tolerated and the child's place will be forfeited without notice in this instance.
The Kindergarten requires one month's full notice prior to a child being removed from The Kindergarten or changing hours. Fees will be payable for this month every if the child does not attend.
Parents/Carers agree to participate in their child's learning and complete the diaries sent home and to assist the keyworkers in helping their child progress.
The Kindergarten will charge a late collection fee of £1.00 per minute for any unauthorised late collections. Please be considerate and punctual.
Parents/Carers agree that session times are set. The Kindergarten will always try to help but parents/carers agree to understand that this is not always possible.
The Kindergarten aims to create a happy, loving environment and hopes that any concerns or issues that parents/carers may have will be raised at the earliest convenience and dealt with in an agreeable manner to both parties.
Please read, sign and retain a copy for your records.
Signed:___________________________________ Print Name:______________________________