The Kindergarten Day Nursery & Pre School.
The Old Hendon Ex-Serviceman's Club, 10-12 Heriot Road, Hendon, NW4 2DG.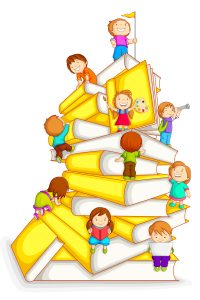 At The Kindergarten we aim to give every child a love of books. Each day the children can take home a folder with some books that they have chosen from the school library. we encourage parents to sit and read to their child and to discuss the books. Reading together with young children provides a strong foundation for reading skills and is an essential part of early education that will last a lifetime.
The library is well stocked with favourite authors and we ask that parents take an active interest in this part of the curriculum.